Our Store Risky Shop Address
Szpitalna Street 6A
00-031 Warsaw
Risky Shop opening hours:
MONDAY - SATURDAY: 11 A.M. - 7 P.M.
SUNDAY TRADE: 11 A.M. - 7 P.M.
Our boutique is located in the same building as our design studio. In downtown Warsaw, but not in a main road – it's in a courtyard on the grounds of a former chocolate factory.
You'll spot something new every time you come in, and not just clothes, but also mysterious stories by Piotr Płoski (Studio Smallna), who created our store's interiors.
Upstairs, we have a bedroom where you can lie back and relax with a cuppa or bubbles. Dropping by must be quite addictive, considering how many people pay us a visit every week.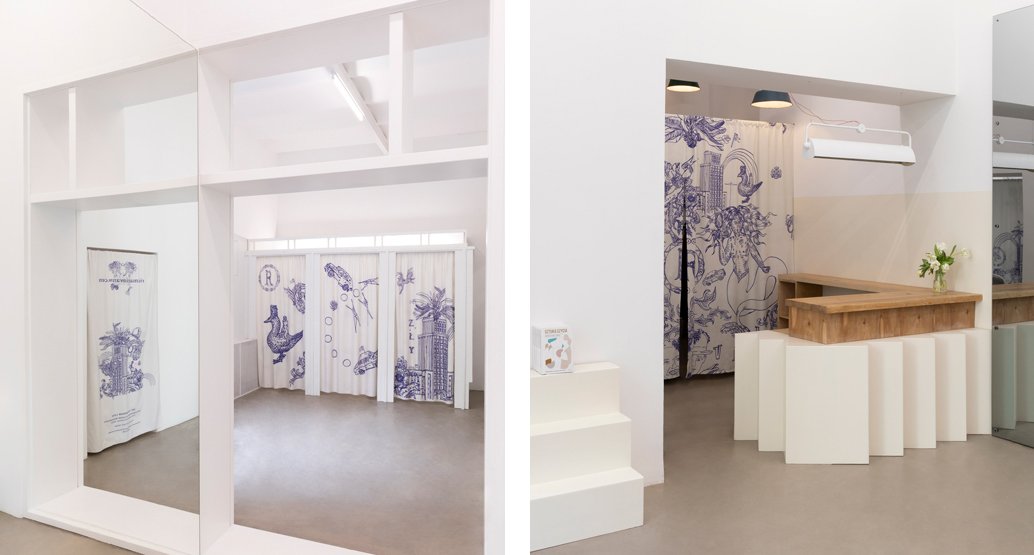 How to find us