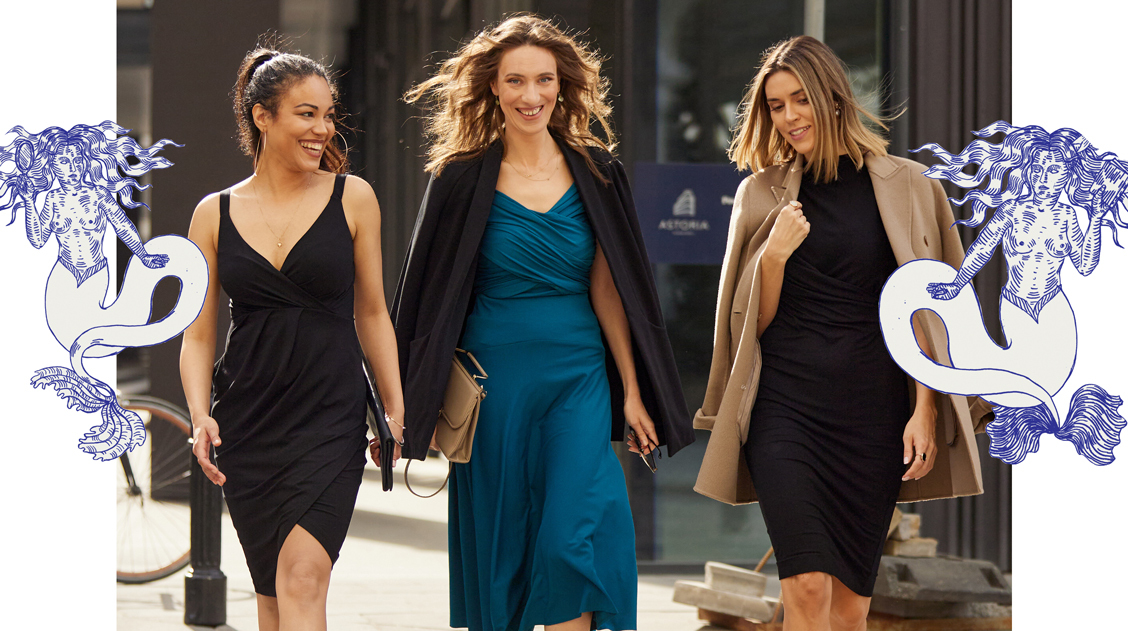 FAQ
How can I make an order?
Add the selected item to your cart. In the next step, fill in delivery data. Finally, choose one of the available payment methods, verify and submit your order.
Do I have to register on the website to order?
You can shop at Risky Shop without registering. Just keep in mind that without setting up an account, you won't be able to see your order history. In addition, at your next purchase you will need to fill in your delivery data again.
Can I make an order without using the website?
Unfortunately you can only place an order online, through our website. If you have any difficulty doing it, please contact our Customer Care.
When will my order be dispatched?
In general, orders paid with PayU/PayPal/Tapy or with cash on delivery are completed within two working days. In special cases, with a traditional money transfer in use, the package will be dispatched within 2 working days of the booking of the payment to our bank account. Details on order completion times can be found next to all products in our store.
Can I change my order or payment method?
Unfortunately no, after an order was successfully submitted it is not possible to change its content or its payment method.
Can I change my order after it has been paid?
After submitting an order, it isn't possible to change its contents, such as shipping method, garment size or model.
Can I combine two separate orders into a single package?
It is unfortunately impossible to combine orders which have already been paid. Each one of them will ship individually.
How can I check the status of my order?
You can check the status of your order by logging in to your Risky Shop account (this option is only available to persons who have registered prior to ordering) and then navigating to the tab labeled "My Orders".
My order was sent to an incorrect address. Is it possible to change the delivery address after the order was placed?
In this case we encourage you to contact the delivery provider (courier company) in order to change the delivery address. If the incorectly addressed order is returned to our warehouse, we can send it again, this time to the new address.
What payment methods are available?
Each of your orders can be paid instantly with PayU, PayPal, Tpay, or with a credit card or gift card.
Can I pay for an online delivery when I pick it up at the store?
No, online orders require payment in advance.
Can I choose to pay with cash on delivery regardless of what type of delivery I select?
No, cash payment on delivery is only available if you select delivery with DHL.
Can I get a VAT invoice?
Of course; you can do this by selecting the VAT invoice option while making your order, and filling in the required information
Can I pay in installments?
Sure. Just select PayU as payment method, and then select deferred payment.
What is the fastest way to find the item I want?
Our search engine is there to help! Find it in the upper right corner (it's marked with a magnifying glass symbol). Then you can also browse the categories that interest you.
How to choose the right size?
Each garment is accompanied by a size chart. Keep in mind that they are all measured flat, so a +/- 2 cm sizing tollerance applies. You also may always contact our Customer Care, which is happy to help you choose the right size.
How are the items shipped?
All domestic deliveries are done by DHL, InPost oraz antoher delivery service couriers, depending on which company you choose when placing your order.
How much time does order processing take?
Packaging the items and handing them over to the delivery company should be done within two days of the payment, unless a longer waiting time is displayed on the website next to your chosen item.
Why do some items have longer waiting times?
These items are introduced to the store before actual sales begin. We just can't wait to show you our beautiful new creations, so we start displaying them on the website before their physical arrival in our warehouse. This means that they are still being sewn and we don't have them yet.
What is the delivery charge?
Currently, delivery in Poland costs about 12 PLN – the package will be delivered by DHL, INPOST Paczkomaty or other delivery services. Delivery within the EU costs from 60 PLN , whereas outside the EU it starts from 200 PLN.
May I request delivery to a different address than specified on my customer account?
Of course. When placing the order, you have the option to choose whether you'd like the delivery address to be the usual one or different.
May I request that the delivery be packed as a present?
Sure thing. We pack all orders as a gift.
Do you ship abroad?
Of course. We deliver everywhere with just a few exceptions (these are United Kingdom of Great Britain and Ireland, Israel, Russia, Australia).
Will the delivery person contact me before dropping off the package?
When the package is in the courier's hands, you will receive an email from Delivery services with details about the delivery. This message shall include the estimated delivery time, but unfortunaterly the couriers are not obligated to call addressees before attempting to deliver.
What documents should the package contain?
In the package you shall receive, next to your ordered items, a returns form and, in case of packages handled by DHL, a return label which allows you to return the order without having to arrange for a courier to visit you again.
How can I receive a receipt for my order?
We want to cut on paper waste! This is why we email receipts. We'll send it to the address you have provided when you placed your order.
What happens if I'm unable to meet the courier at delivery time in order to receive the package?
If it's a DHL courier, they'll reattempt to deliver on the following day. If you're not home again, the package will be shipped to the DHL warehouse for a few days, where you will be able to pick it up. In other cases, the package will be returned to us.
My package didn't arrive within the established period. What should I do?
Please contact us at
customercare@riskmadeinwarsaw.com
or call us at
+48 22 490 20 51
. We'll look into it!
Can I pick up my order in person?
Of course, you just need to check "PICK-UP IN PERSON" from among delivery options and your order will await you in our Shop at 6A Szpitalna Street in Warsaw.
What should I do upon receiving a damaged package?
If your package is damaged, definitely don't accept it from the courier. We have certainty that all of our packages are secure and intact when leaving our warehouse. Ask the delivery person for a damage report.
EXCHANGE, RETURNS, COMPLAINTS
Can I return bought goods?
Of course, according to the Act on Consumer Rights you have 14 days to make up your mind about the items you ordered and decide if you like them enough to let them stay in your wardrobe.
How can I return items?
You can return them in person in our shop at 6A Szpitalna Street in Warsaw or by sending the items back to us. All you need to do is fill out the refunds form found inside the parcel with your order and pack it together with the returned item. Then either stick on the return label which you received together with the goods and drop off the parcel at a DHL Parcel Shop (you'll find the full list of DHL outlets on the DHL website), or arrange for a courier to collect it at your place, which can be done at this URL:
https://dhl24.com.pl/serwis/risk/panel-prosty/zwroty/krok1
. That's pretty much it <3 Once we receive the parcel, we'll start processing the return. Your payment will be refunded within 14 days. Please keep in mind that this procedure describes orders which have been completed and returned within Poland.
What address can I send my return to?
The returned goods should be sent to the address DTW LOGISTICS - RISK, Kopytów 44E, 05-870 Błonie.
Can goods acquired online be returned at the shop?
Sure, the store staff will collect your returned items and hand them over to our main warehouse. Keep in mind that your money will be refunded the same way it was paid.
Do I need to attache a printout of the recipe to the parcel?
No, it is sufficient that you fill out the returns form. The order number is included therein, which will help us identify your order.
Can I exchange goods?
We don't offer exchanges – please return the item in question and order another one, which we will deliver as soon as possible.
Do returns cost anything?
No, if you return goods through a courier or the DHL Parcel Shop, we will cover the cost.
How will my payment be refunded?
If you paid in advance, the refund will always follow the same route which was used at payment – PayU, PayPal, Tpay, Credit card with the money being returned to the same bank account they were transferred from. If you paid with cash on delivery, it is crucial that you put your bank account number in the refunds form so that we can arrange a money transfer.
How much time does processing a return take?
We have 14 calendar days, counted from the date of reception of the returned item, to review and process the return.
If I return my order, will I get my discount code back?
Unless the terms and conditions of the promotion in question state different, discount coupons are single-use only and cannot be restored.
How to file a complaint?
If one of our items turned out to be defective, please fill out the complaint form available in your customer panel after logging in to our website, and then arrange a courier to collect your package at the following URL:
https://dhl24.com.pl/serwis/risk/panel-prosty/zwroty/krok1
.
Can I file a complaint at the shop?
By all means. The store staff at 6A Szpitalna Street in Warsaw have complaint forms available and they will help you fill them out and get things moving.
Should I notify you of sending an item with a complaint form attached?
There is no need to contact us apart from by sending the item back with the complaint form attached.
How much time do I have to file a complaint?
You can file a complaint about any item you bought from us within two years of the date of the purchase.
How much time does processing a discount take?
We have 14 days, counted from the date of reception of the item, to give you a decision about your complaint, and additional 14 days following that to execute it.
What defects can constitute a complaint?
You can make a complaint for any reason, be it a tear, pilling or excessive stretching. All returned items are inspected by a garment technologist who, being best qualified for the task, makes the final judgment.
How do I file the complaint form?
It matters most that you put in the order number or the receipt number, as well as give us a precise description of the defect. The more information, the better.
Can you repair the defective garment?
We try to fix everything if possible. Our skillful sewing professionals are in charge of this, so your Risk is in really good hands!
What if the garment can't be fixed?
We'll replace it with a new one if possible. If not, we will refund your money.
Whom should I contact with questions regarding my complain?
The smoothest and quickest way to do it is by replying to the first email you receive from us about your order. This way your question will be automatically directed to the person who handles your case and knows everything about it.
How do I register an account at the online store?
To register for an account, click on the "Log-In" button, followed by "Register". In the next step, you will be asked to provide some required information. After clicking on the "REGISTER ACCOUNT" button, you will receive an email with a confirmation link. After accepting it, you're all set up to shop.
Note: please also check the "SPAM" folder in your email account.
Is having a log-in and password necessary to buy items?
Having a log-in and password is not necessary, as you can shop without registering. Keep in mind that without an account, you will not be able to check your order history. You will also to have to fill in your shipping information again when you make following orders.
What benefits does the account give?
You will be able to track your orders, save billing information and file returns and complaint forms.
What to do if I forgot the password?
If you do not remember your password, please click on the "REMIND PASSWORD" button and type in the email address that you used at registration. A message will be sent to that address, containing a link which will generate a new password.
Can I modify the shipping address I gave at registration?
Sure, at any time. You can manage your data at "My Account" after logging in.
PROMOTIONS, GIFTS CARDS AND DISCOUNT CODES
Can promotions be combined?
Current promotions and discount codes cannot be combined, aside from these promotions whose terms and conditions state otherwise.
What to do if my discount code was rejected?
First off, check if it hasn't expired and if you typed all of the characters correctly, including uppercase and lowercase letters. If the code still doesn't work, please contact our Customer Care, which will help solve your problem.
Can discount codes be combined?
Discount codes cannot be combined.
I forgot to enter my discount code when making my order. Can I get a discount anyway?
Unfortunately, discount codes cannot be applied after submitting an order. The discount code will retain validity until its expiration date and within that time it can be applied to another order from Risky Shop.
Can I cancel the application of a discount code?
You can only do that before submitting your order. If you already submitted it, canceling the code isn't possible.
Can gift cards be combined?
Gift cards cannot be combined.
What to do if my gift card was rejected?
First off, check if it hasn't expired and if you typed all of the characters correctly, including uppercase and lowercase letters. If the code still doesn't work, please contact our Customer Care, which will help solve your problem.
How long is a gift card valid?
A gift card is valid for a year after purchase.
I paid with a gift card. Will the money be refunded to it?
If the order was paid in total with funds from the gift card, the refund will be conducted in the same manner, i.e. to the gift card. If the order was paid partly with the gift card, and partly through a separate transfer (PayU, PayPal, Tpay, credit card), then the refund will be conducted in the same manner as the payment.
Invoice deatils
RISK made in warsaw
Risk S.A.
6A Szpitalna Street, flat 9,
00-031 Warsaw
NIP 1132855615
REGON 146129025
Phone
+48 22 490 20 51